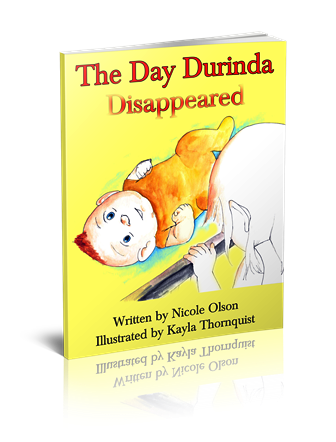 If you loved Ippie, you will adore Durinda! Durinda was perfectly content. But now she's a little upset – so upset she's disappeared! You see, a new baby brother has suddenly stolen the limelight.
Join Durinda as she struggles to find her way. Written from the viewpoint of the older sibling, this story aims to acknowledge the feelings of displacement and to reaffirm each child's special place within the family.
Written by former educator and current unschooling mom of four, Nicole Olson, this wonderful story gives us a peek into the world of sibling rivalry through a child's eyes.
Get Kindle Edition (coming soon)
About the Author:
An unschooling mother of four, Nicole Olson is the voice behind the internationally recognized website unschoolers.org. Nicole holds dual certifications in regular and special education and taught in a variety of capacities and grade levels before becoming a full-time mom. She is the author of A Pair of Sparkly Sneakers: A Mother's Journey to Inner Wisdom, The Santa Secret, and Ippie Unschooled.