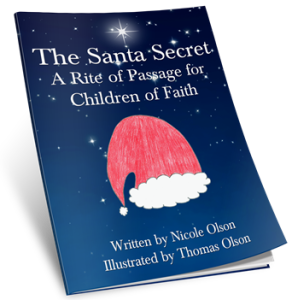 Last year.
Christmastime.
My oldest son, nearly 11, was wavering in his beliefs about Santa.
Dear Santa, he wrote, It's getting harder to believe, but I'm trying to have faith.
I was pretty sure this was the last Christmas he'd be able to hang on to the magic of Santa. But what then? How would my husband and I usher our little boy into the larger reality of Christmas? Eventually, I found my answer.
A Rite of Passage
When Thomas finally came to us with the Big Question, we would give him more than an answer. We'd give him a rite of passage; a way to mark the closing of the childhood chapter and the opening of an even greater chapter. And it would begin with a story.
A story about a secret.
The Santa Secret.
This year.
Christmastime.
I'd like to share that story with you.
Stay tuned.
P.S. Check out last year's post, The Santa Question, for more details!