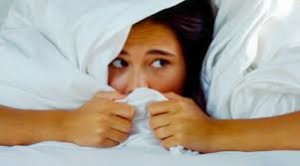 The unschooling life is a wonderful fit for our family, and I can't imagine taking a different path. BUT, just because it's the right thing doesn't mean it's always the EASY thing. Having my children home with me presents some unique challenges, and I'm not going to pussyfoot around that.
In the past, I've reflected upon my children's personalities, temperaments, and areas of giftedness. I've made it a point to factor this information into the way we approach our days. But in all that reflecting, I almost never included one key player: ME!
Lately, I've been thinking a lot about how my unique temperament plays a role in this messy, wonderful journey we're taking as a family. If you read my post about lawn-gazing, you'll know I have to guard against comparing myself to others on the same path. In my less-than-successful moments, I found myself wondering why doing something I loved so much often left me feeling so worn-out. I'd look at moms who could pack ten different outings into one day and still have enough energy left over to come home and make a four-course dinner and I'd ask myself what was wrong with me. Why was it sometimes such a struggle to make it through the day?
Turns out, nothing was wrong with me.
I'm an introvert. I'm energized and recharged by having time alone. Being around people – even people I enjoy – drains me of energy. Extroverts, on the other hand, are energized by being around people (hence the moms who bounce happily into the kitchen to make dinner after a day filled with friends!)
Homeschooling as an introverted mom is a unique challenge. There's not a lot of "alone" time – especially when the kiddos are young. I've had to find ways to honor my need to recharge while making sure my children's need for social interaction is also met.
For example, I'm writing this today in a completely quiet house. My fantastic husband has taken the kids out for two whole hours. What a gift! AND he's calling me ten minutes before they return – because there's nothing worse for an introvert than having recharge time come to a noisy and unexpected end. It's taken me six years of homeschooling to figure this out, but I'm getting there!
If you're a fellow introvert on this journey, be encouraged. It takes creativity and commitment, but there are ways to get that alone time you need. Don't beat yourself up for needing it. Don't compare yourself to the moms who thrive on jam-packed schedules – after all, they're simply honoring what works for them! Shouldn't we introverts do the same?