A Pair Of Sparkly Sneakers - A Mother's Journey To Inner Wisdom A Pair of Sparkly Sneakers is exquisitely written and will enlighten & inspire! … Learn more...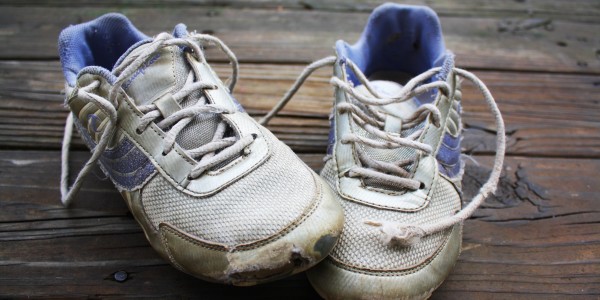 Unschooling
Recently we became the proud owners of a beautiful new Bengal kitten named Misty. He came into our lives because of my daughter Katy's deep and abiding passion for cats. For a long time, we didn't see a cat in our future (mainly because of the … Read More...
Radical Unschooling

Our three-year old, Maggie, has always co-slept with us. But a little over a year ago we discovered the amazing benefits of co-sleeping as an entire family. For 13 blissful months, we all slept like babies. Seriously... I hadn't been so well rested … Read More...
My book is officially one week old! I have a copy sitting next to my laptop, and every once in a while I pick it up, gaze at the cover, and marvel to my husband, "Isn't it amazing: it looks just like a real book!" to which he responds - with … Read More...

Halloween is my children's favorite time of year. Seriously. They love it more than their birthdays. More than Christmas, even. We literally start counting down the days until Halloween in August. Finding the perfect costume is always high on the … Read More...

I've been sitting here staring at my computer screen for the past five minutes trying to figure out what to write about the fact that I just wrote a book. Maybe what I've heard is actually true: maybe we really do get just a certain amount of words … Read More...
Unschooling Thought For The Day
We judge and evaluate [a child] in a place where he has not been comfortable enough to engage in good conversations. In school, he has felt in need of repairs. I must always assume, with any child, that school is the source of whatever problems exist in school before looking elsewhere. -Vivian Gussin Paley, from… [Continue Reading]
Parenting – despite our fears – is not usually an emergency. Usually, in parenting and in life, the best response to upsetting emotions is to reflect, not react. In other words, don't take action while you're triggered. -Dr. Laura Markham, from Peaceful Parent, Happy Kids: How to Stop Yelling and Start Connecting
Children are subject peoples. School for them is a kind of jail. Do they not, to some extent, escape and frustrate the relentless, insatiable pressure of their elders by withdrawing the most intelligent and creative parts of their minds from the scene? -John Holt, from How Children Fail