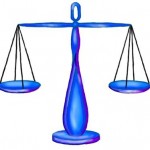 Power. Such a loaded word. And with power comes the potential for mis-using it.
Recently my daughter Katy has been thinking a lot about power. Specifically, she's been thinking about how much of it she wields. This has made for some interesting dynamics. A few days ago, after an altercation with her younger sister, Katy insisted that she had both the right and the power not only to beat Maggie up but also to break her toys. "And you can't make me stop!" she asserted – with considerable force, I might add. Clearly, this kid believed what she was selling.
And at that moment, I spoke a truth to her that I'd been reluctant to admit before.
"Actually, Katy," I replied, "I can make you. You are six. I'm the mom. The truth is I can pretty much make you do whatever I want."
You could have heard a pin drop.
As an unschooler, I'm uncomfortable with this truth. It seems ugly to me. But that doesn't change the fact that it's true. In this country, at this point in history, parents have an unbelievable amount of control over their children. After all, we have an arsenal of legally sanctioned weapons at our disposal, from physical force to punishment, to coercion through incentives and rewards. In fact, it seems to me that in today's society, children represent the largest social group that is routinely deprived of nearly all power of self-determination. Other than people in prison, I can't think of any examples that even come close. Not in modern-day America, anyway.
Now, I didn't tell Katy that astonishing fact to intimidate her. I told her because it is a fact. And she needed to know that in order to understand what I wanted to say next.
I explained to her that although we, as her parents, started out with all the power, her dad and I had chosen to share that power with her. I think that's vitally important information. We chose to share the power. We didn't have to. Not everybody does. Some parents keep all the power for themselves. Some others give it all away. But we believe that as a fellow human being, she had a right to a share of the power. Not all the power. Not none. Some.
This is a reflection of the real world. Power should never be an all or nothing commodity. And learning how to share power is crucial to our relationships. Part of the reason my husband and I believe it's so important to share power with our children is because they need the practice!
Power-sharing is a real-world skill. As spouses, we must share the power if we are to live harmoniously. Leaders of corporations must share the power with their management teams if their businesses are to thrive. Owners of sports teams must share the power with coaches and managers who know the game better. And so on, and so on. In every relational aspect of our lives, we must learn to wield power wisely and we must be willing to share that power with those around us. That's how a community – no matter how big or small – must function if it is to survive and prosper.
In our family-community of six, we share the power, not necessarily equally, but according to each individual's ability to handle it. Our three year old has less power than her older brother. She's got less experience. So she practices with a smaller, safer, more appropriate amount. Can she walk around the block by herself like Thomas does? No. But she can choose when and what to eat. She can choose what to wear and when to sleep and when to wean. She is learning to wield her power safely and successfully. And she's learning to share it with her brother, her sisters, her friends, and with us, her mother and father.
We aren't doing our kids a favor by forking over a great big chunk of power before they're ready to handle it. Nor should we be miserly about it, afraid that to give our kids any power is to invite them to run wild. Being in a partnership with our children means working together to meet everyone's needs and desires. It also means that those of us who are more experienced help to guide those with less. That's the beauty of the partnership model. We can learn from one another.
It's both a privilege and a grave responsibility to share the power with our kids. But by doing so, my husband and I are confident that our children will learn to wield their power well and share their power wisely.