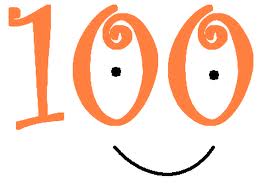 My last post, Unschooling: Who Takes Care of Mom?, was my 100th post on unschoolers.org!
It's been a two-year long journey since I sat in this very same spot writing my very first post, It's a Wonderful Life – under protest. As my visionary of a husband likes to point out, this entire website was his idea, and it took a pretty hard sell before I agreed to give it a go.
Back in 2010, I was still fairly new to unschooling, and though I was passionate about it, I didn't have a lot of experience under my belt. Who's going to want to hear what I have to say? was my standard comeback to Ted's persistent suggestion. I barely know what I'm talking about! But he insisted I had something to offer.
Finally, I took the plunge and began writing. And I discovered that it's really not about having all the answers. It's about sharing the journey. It's about being authentic. It's pointing out the positives, the "Aha!" moments of new understanding, and the wonderful life we've created. But it's also being open about the many struggles along the way.
Today, unschoolers.org has made its way literally around the world. People from 98 countries, representing all the continents, are reading my words – more than a thousand visitors every month. And each month, it continues to grow.
No one is more surprised than I am about this unlikely turn of events.
As I reflect on it, I am filled with a sense of humble gratitude…
…for my truly wonderful husband, Ted, whose belief in my writing far surpassed my own…
…for my source of inspiration, my amazing children, Thomas, Faith, Katy, and Maggie…
…and for all of you, who take the time to read what I write, who encourage and challenge me, and who send this link along like a small stone skipping its way around the globe…
To all of you – whether you're also on this unschooling journey, newly curious about this radical way of life, or simply reading out of a genuine sense of interest in our crazy, wonderful family – my heartfelt gratitude. You have made unschoolers.org what it is today.
I can't wait to get started on the next 100!