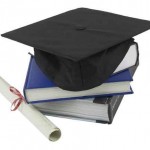 I can't shake the sneaking suspicion that a closet unschooler is a writer on Harry's Law. An episode I watched a while back seemed just loaded with unschooling philosophy. I found its premise to be so unschool-y, in fact, that I've written about it not once, but twice already. And here I go again…
If you've already read my first two posts, How Harry's Law Teaches Unschooling and Are Kids Supposed to Hate School?, you'll know the episode to which I'm referring. In it, 16-year old Scott has his day in court, desperate to convince the judge to allow him to remain in his high-tech (and high-salaried) job developing Twitter apps rather than returning him to high school, as his parents wish.
Scott's parents have argued that his junior year is critical to his future.  Without an outstanding showing, they testify, their son will lose his place on the fast track to an Ivy League School and all that is presumed to follow: success, wealth, and a happy life.
Their lawyer, Ollie, couldn't agree more.  It's clear that he thinks the young man is making a grave mistake. In the following interchange, he employs a line of reasoning that seems fool-proof at first glance. But this kid is an out-of-the-box kind of guy. He sees through the argument and pin-points today's truth – a truth that unschoolers are already grappling with. Here's what was said.
Ollie: You have any idea how difficult it is to find a job without a college degree? (How many of us have heard that one?)
Scott: Do you know how hard it is to find a job with one? (Touché)
Ollie: I do. And the fact that so many kids who are graduating university still can't find work should tell you how tough the market place is.
Scott: No, it tells me how devalued a college education is becoming, in part because it's artificial.  You want to be a doctor, you want to be a lawyer, you want to speak Latin to your grand kids, go to college. But for what I want to do, it isn't necessary." (You know what: he might just be right)
In my husband's field, Ivy League graduates are not seen as assets, but often as liabilities. In an industry where original thinking is essential, too many kids graduating from Harvard or Yale are just too predictable. Harsh words, I know. But true nonetheless.
Years ago, a college degree was your ticket to upward mobility.  Without one, you were doomed to menial work. This is no longer quite so strictly the case. Today's world is looking for entrepreneurs; people unafraid to push the envelope, to think outside the box. College just doesn't seem to be the place to develop those newly sought-after qualities. And people are finally starting to notice.
In her closing argument, Scott's lawyer echoes the sentiments of the radical voices in education, such as John Holt and John Taylor Gatto.
"One thing we know for certain," she says, "College ain't getting it done.  We're turning out a nation of test-takers and worker bees. College does a lousy job of breeding visionaries, and missing in action are the big ideas, the big thinkers. As a result, innovation in the US has stagnated. It's why we're falling behind the rest of the world. We need kids who embrace the radical, who think outside the box – and we need them when their imaginations are firing on all cylinders."
Am I saying that college is a waste of time and money? No, not necessarily. What I am suggesting is this: that we be willing to question whether it is still the only – or even the best – way to ensure a productive, fulfilled life. That's what I want for my children: a productive, fulfilling, purpose-filled life – whether it's validated by a diploma or not.
What do you think?